Sky Richards to Release 'Time to Fly', a Musical Uplifting Experience Brimming with Life Altering Messages
Sep 2, 2019 – It's hard to find music that reverberates with positive vibes every time we hear it. Sky Richards, founder of I AM Inc., has broken through commercial mediocrity to bring an album that will become a prized possession for all music lovers. 'Time to Fly', a combination of Pop, R&B and Soul, is set to be released on September 27, 2019.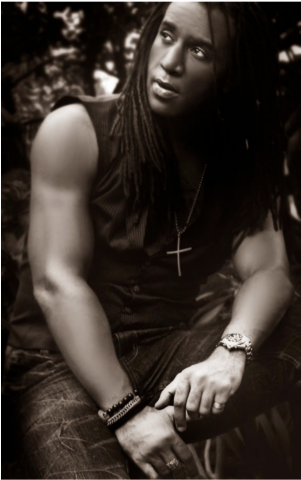 The very first single of 'Time to Fly' is a mesmerizing experience, with lyrics and music woven around the core message" 'Never take love for granted, for real love is hard to find'. The album itself presents basic human emotions and experiences of love, pain, happiness, sadness, losing and winning, and touches the listener with a soothing, relaxing and upbeat rhythm. The sole aim of the album is to touch the listener and uplift them, offering everlasting pleasure.
The music video for 'Roller Coaster Ride' is now available on YouTube.
Sky Richards is a multi-talented artist, and has written, composed, mixed and produced 'Time to Fly', which took years to ripen and mature. The album is published by I AM Industries Inc.
"We have been taught to believe that life is about good and bad luck. This is not true – we all are created with the same mental and subconscious powers. It's how they are used which creates success or not success," says Sky Richards.
Sky Richards began to sing at the age of six, but kept his artistic side to himself. Today he believes is the right time to reveal his artistic side, but only to share the important messages and revelations he has learnt and accumulated. The depth of the music, its meanings and messages derive from living life to the full with trials and tribulations included. Born in the UK, Sky Richards has travelled the world and seen and understood the lives of people and what's missing.
I AM Inc has been created to focus on the most important part of ourselves – the spirit. The company is about motivating and igniting the spirit, revealing its power, and bringing success to people's lives. Through various activities, I AM Inc aims to guide and assist people to remind them of who they are, re-affirm their inner power and change their lives.

For more information, please visit: www.skyrichardsmusic.com
Facebook: https://www.facebook.com/sky.richard.50
Twitter: https://twitter.com/iamindustries1
Instagram: https://instagram.com/skyrichardsmusic1?igshid=1fba80xjfq4tu
Media Contact
Company Name: I AM Inc
Contact Person: Sky Richards
Email: Send Email
Country: HongKong
Website: http://www.skyrichardsmusic.com